This is the online callboard for Theatre at Plymouth State University. This is a separate website than https://www.plymouth.edu/.
You might need to register or log in to this site in order to use some functions.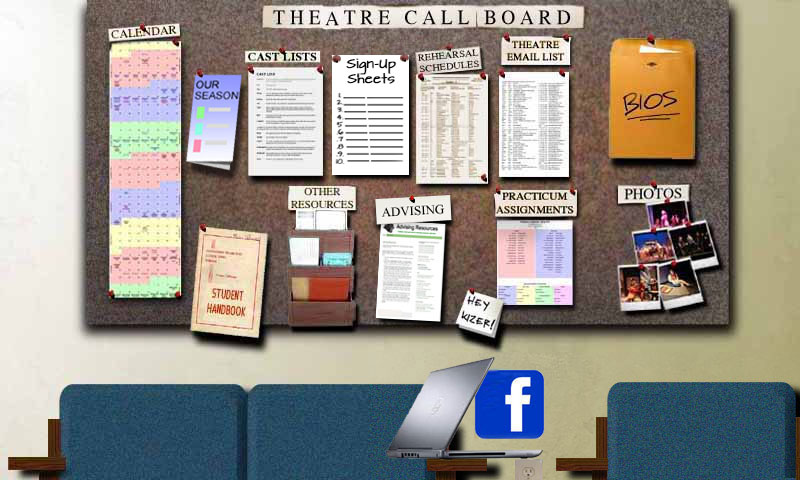 ↓ Recent Posts ↓
December 1, 2021

Thursday, December 2. 3:30-5:30pm Thank you so much to all who auditioned for Little Women. There was a tremendous amount of talent displayed, which made our job very hard. Since this is a small-cast show, our callback decisions reflect the strongest possibilities for the tight-knit ensemble we'd like to create for this production. The final cast list will be ...

November 29, 2021

The photos here tend to display at decent sizes for web-use.  Higher resolution versions are available.   Contact Matt Kizer to request higher resolution versions. https://plymouth.showportal.net/archive/the-curious-incident-of-the-dog-in-the-night-time/

November 18, 2021

LITTLE WOMEN AUDITIONS (SIGN UP FORM AVAILABLE NOW) Little Women auditions will be Tuesday, November 30 from 5:30-8:00pm in Silver room 131Callbacks & Dance Call, will be Thursday, December 2 Callbacks from 3:30-4:50pm in the Recital Hall and Dance Call 5:00-5:30 in the Dance Studio.Casting will be posted on/by December 3rd PREPARATION INSTRUCTIONS:Please prepare an approximately 1 ...

November 11, 2021

Printed 8-page programs will be distributed to audience members at the show. Printed programs include a URL and QR Code that point to the online program. The online program includes full company bios and other information and are about 24 pages long. Online Program

November 2, 2021

https://www.youtube.com/watch?v=MncBgJiv4UI Something I ran across.

November 2, 2021

Happy Tuesday! As you go through the registration process, I welcome you to consider becoming a standardized patient. This is a fantastic opportunity for you to learn how to work with pre-professionals in the medical field using your acting skills. It's a great way to make money when you're in-between gigs after college. Many teaching ...

October 20, 2021

This is the recording of the 75 minute discussion on cruise ship work. It includes in-depth discussion on the benefits and challenges of working on cruise ships, how each panelist got into this work, and many of the unexpected aspects of working in this industry. It was held between the current students of TH2100 Technology ...

October 12, 2021

Dear Matt and the Legendary P.S.U. Theatre Department,  On behalf of the entire New Hampshire Educational Theatre Guild, I would like to extend our sincerest thanks and congratulations for an incredibly successful day.  To be sure, this year had increased challenges, and your staff weathered them admirably.   I can't tell you how good it felt to walk ...

September 14, 2021

We have an online tool for maintaining and managing bios. You will find it in the menus above as well as at the link below. Please create or update your bio, and assign it to the appropriate show titles. Submit your bio here.

September 7, 2021

Scheduled: Oct 19 from Noon-1:15PM A group of about six alumni from the PSU Theatre program will be convening on Zoom. The group has extensive past and current experience working in various capacities on cruise ships. We will be discussing how to get into this work, the pros and cons, and anything else ...

September 3, 2021

Thanks so much for auditioning! As discussed in the audition process, we have not double-cast the entire show. The roles of Lucy and Sally are the only ones that are doubled. We look forward to working with all of you! – Fran, Hannah, Lisa, and Justin REHEARSALS begin the week of 9/13. To accept your role, please ...

August 30, 2021

Happy first day back! Some of you may have seen…since there is a poster up in the lobby, that the spring musical will be Little Women. I will be directing, and the illustrious Hannah Murray will be the Musical Director! The show goes up February 24-26, audition and rehearsal details will be forthcoming later in the semester. Always -Jessie Chapman

July 10, 2016

Just like a real bulletin board, anyone can post a schedule here. This will mostly be for stage managers to use. If you have a project or a scene for a class, though, you may post it here. Select + New –> Schedule. Give the schedule a logical name, such as "Music Rehearsal," or "Stage Kiss." Your ...
Read more